Local Civil Litigation Lawyer
Knowledgeable, Conscientious & Fair
During his more than 30 years in legal practice, San Diego-based attorney Ronald T. Cole has been immersed in civil law. As a civil litigation lawyer, he has represented numerous clients in civil rights and general civil litigation cases. He has also taught civil and juvenile law as a law professor.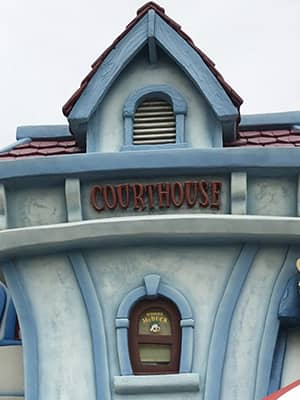 Through his practice at The Law Office of Ronald T. Cole, he continues to offer skilled civil litigation services to resolve disputes fairly in many different areas, including:
Products Liability Law – representing consumers when they are injured due to faulty products, including foreign objects in food cases.
Civil Rights Violations – Representing those discriminated against by various governmental entities, based on their constitutionally protected status, including the Elderly and Disabled.
Disability Representation – Helping disabled people gain equal access and enforce the Americans with Disability Act.
Breach of Contract including Contract Litigation – These cases involve accusations of failing to provide goods, money, services, or actions in relation to a legally binding contract. Any disagreement or formal dispute of a contract can be resolved via contract litigation, which can involve a breach of fiduciary duty claims, breach of confidentiality claims, or partnership disputes.
Business Torts – A "tort" in law refers to a wrongful act that leads to civil legal liability. Therefore, our business practice encompasses unfair business practices, misrepresentation, fraud, and more.
Fraud Litigation – If someone intentionally lies to you to get you to give them money, and they do not deliver what they promised, this may be a Fraud Case. These can be very serious, people can be tricked out of a lot of money. I can often help get your money back.
Through a compassionate, common-sense approach to legal matters, our law office has been able to resolve numerous cases out of court, reaching agreements that are fair and just to the parties involved.
Civil Litigation Services
The Law Office of Ronald T. Cole can be a valuable resource in any civil law case. As a San Diego native and a practicing attorney for the past three decades, Attorney Cole brings a wealth of experience to every case he represents. Turn to our law office when you need any of the following services:
Contract interpretation & enforcement
Conflict resolution
Setting & enforcing rights
Negotiating contract terms
Fighting for rightful compensation
Many other services related to civil disputes
Reach Out to Us
We've been caring for clients for over 30 years, providing reliable legal services and striving to achieve the most positive outcome possible for our clients. If you seek local legal representation for your civil matter, reach out to us. Call The Law Office of Ronald T. Cole at (858) 349-6980 or complete our online form today.